Shopping Cart
Your Cart is Empty
There was an error with PayPal
Click here to try again
Thank you for your business!
You should be receiving an order confirmation from Paypal shortly.
Exit Shopping Cart
HEALTHY POSITIVE CHOICES​

"Bring Out The Best In You"
Healthy Positive Choices, HPC, a 501(c) 3 non-profit organization was formed in 2007 in the state of Texas as a preventive tool to educate teens and young adults on the dangers of relationship abuse.
HPC is committed to educating teens and young adults on preventative measures concerning the dangers of relationship abuse, thereby aiding them in making more positive choices and developing a healthy self-esteem.
HPC's purpose is to first, aid teens and young adults in becoming knowledgeable of abuse and its dangers. Second, to have the strength to break the cycle if they ever encounter abuse. Third, to have zero tolerance for it in their lives and finally, pass the knowledge to one person, who in turn can help another person, so that abuse might no longer exist in any form.
Because of the continuous rise in the number of relationship abuse among teens/young adults, there is a need to educate them on this growing problem in our society. This is something that isn't talked about much, and not easily identified because it's so subtle. Abuse comes in all kinds of forms disguised as love. There is so much pressure put on the teens today to behave in certain ways and to accept relationship abuse as a normal part of life. HPC wants to educate them so they can become aware of the signs of relationship abuse, whereby understanding that abuse is not love, but destructive to their self-esteem and total being.
Research shows a significant number of teens who are victims of relationship abuse and accepting it as normal in today's society. This is obviously a growing problem and will continue to escalate until more preventive measures are taken and knowledge given on the subject of abuse, so that one day, it will cease to exist.
We provide a comprehensive workshop in which we use the workbook, "Teens/Young Adults How-To-Not-To Relationship Abuse Workbook", published by Latifah Hameen. Workshop Topics Include:
Defining control and abuse

Outlining the Cycles of Abuse

Identifying warning signs (Red Flags)

Recognizing various forms of abuse

Identify a Equality or Controlling relationship

Having a plan to escape an abusive relationship

The Aftermath of Abuse

How to Create a Healthy Self-Esteem
Call us today for a FREE initial consultation!
(469) 288-3233
When Hearts Connect: A Healthy Relationship Guide
When Hearts Connect: A Healthy Relationship Guide
Suffering in Healing: Creating a New Cycle of Behavior
Suffering in Healing: Creating a New Cycle of Behavior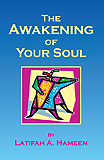 The Awakening of Your Soul
The Awakening of Your Soul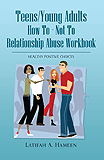 Teens/Young Adults How-To Not-To Relationship Abuse Workbook
Teens/Young Adults How-To Not-To Relationship Abuse Workbook
Suffering In Silence: Breaking the Cycle of Abuse
Suffering In Silence: Breaking the Cycle of Abuse
Abuse Awareness: Removing the Cover
Abuse Awareness: Removing the Cover
Daring Move: From Unhealthy Fears to Creating Healthy Relationships
Daring Move: From Unhealthy Fears to Creating Healthy Relationships
Hidden Secrets: Making Positive Choices
Hidden Secrets: Making Positive Choices
/